Established in 1988, O'Malley Homes is a family run business building a vast variety of different homes. John O'Malley, a plumber by trade, owns and operates O'Malley Homes along with sons Jonathan and Derek. The O'Malley's have a proven reputation for producing quality homes throughout Southern Ontario.

Emerald Greens Subdivision:
Emerald Greens is located at the intersection of 2 major Highway's — Hwy 86 and Hwy 23, vibrant and growing community that offers the best of rural and small urban environments. With a warm small-town feel, North Perth has all the amenities of a much larger centre plus being next door to cottage county, Lake Huron and large urban areas. The peace and comfort of rural living with access to everything you could need or want.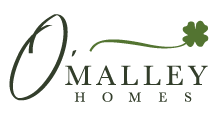 Wanting to build new in Listowel?
With over 12,600 residents and 300 businesses, North Perth is a desirable setting to live, work and visit. Contact Bruce Kempston at Kempston & Werth today for more information.
Phone: 519-291-8590
Email: kempston@wightman.ca