If you're thinking about selling your home, you may be wondering where to begin. We've laid out all the steps you must take, from finding the right REALTOR® to closing the deal. Let this article be your go-to resource when you're preparing to sell real estate.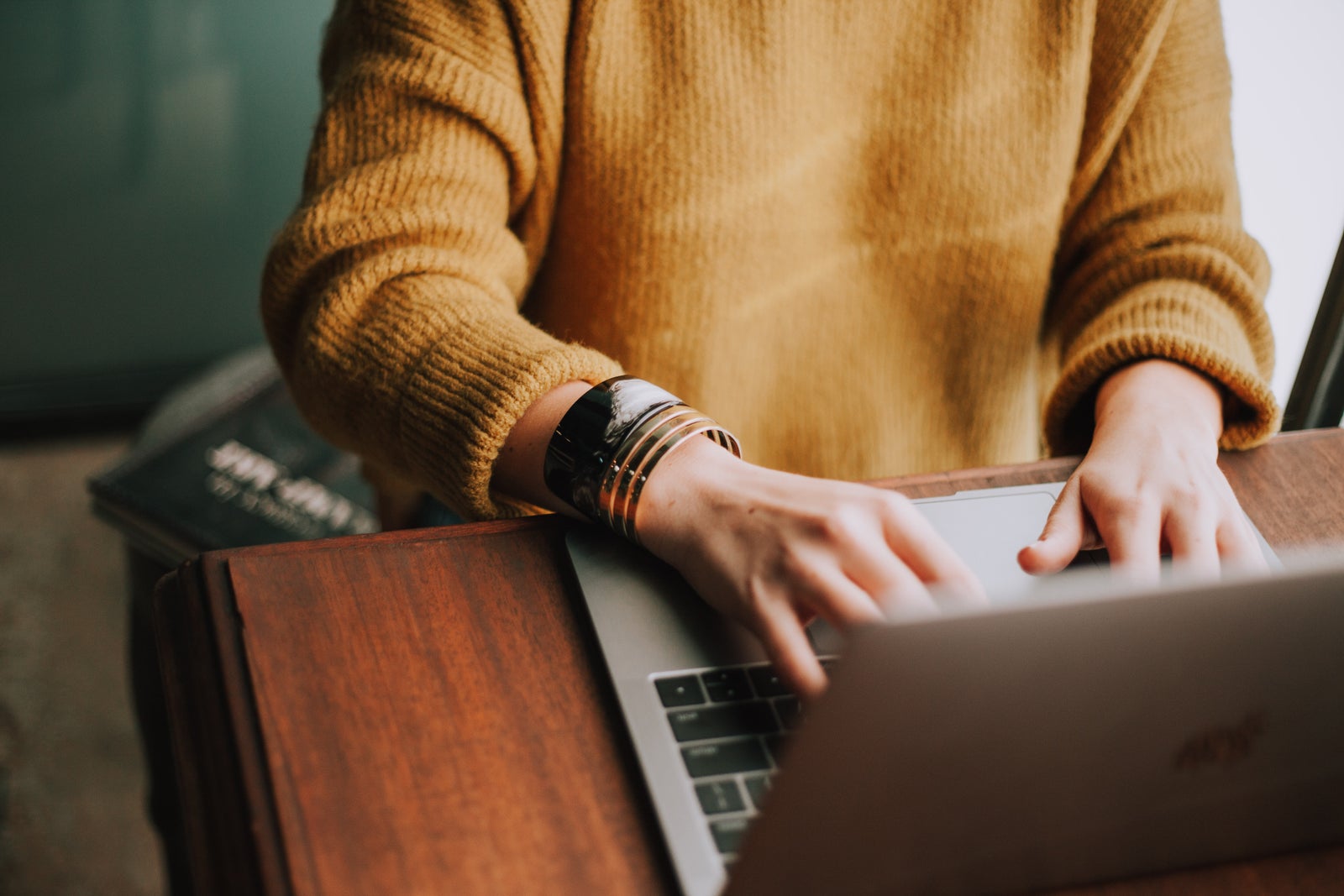 A REALTOR® is not just a licensed or registered broker or real estate agent. A REALTOR® is a member of the Canadian Real Estate Association (CREA) and adheres to the REALTOR® Code of Ethics, which requires high standards of professionalism and expertise. Unlicensed agents won't have access to crucial data and tools, like the MLS® Home Price Index (HPI)—exclusive to REALTORS®, it's the most advanced and accurate tool to gauge a neighbourhood's home price levels and trends—or be able to access MLS® Systems that can vastly increase your marketing power.
How your REALTOR® can help sell your home
A REALTOR® is your No. 1 resource and support to navigate the home selling process smoothly. They can help:
have your home appraised and help you determine an appropriate asking price;
advertise and market your home;
host open houses and viewings with prospective buyers and their REALTORS®;
help you consider offers and create counter offers;
negotiate the selling price and contract terms, and direct you through complex contracts;
find qualified industry professionals, such as real estate lawyers, home appraisers and home inspectors; and
plan for closing costs and other related expenses.
How to find a REALTOR® who's right for you
Sticking with a REALTOR® you know and trust makes sense. In general, the REALTOR® who helped you buy your home is probably a good candidate for helping you sell it. But what if you're on the hunt for a new REALTOR®? Here are a few things you can do:
Write down the names and contact information of REALTORS® in your neighbourhood.
Ask friends or family to recommend a REALTOR®.
Many REALTORS

®

 are active on social media. Reach out to them directly through Facebook, Instagram, Twitter, LinkedIn or TikTok.
How a REALTOR® determines asking price
A REALTOR® is your local real estate expert. Your REALTOR® understands what's happening in your local market, as well as industry trends that may impact how you sell your home. Using their exclusive industry knowledge and tools (like the MLS® HPI), REALTORS® can help you set the right price, making sure you don't miss out on potential earnings or intimidate potential buyers
Preparing Your Property and Finances
If you have the time and money to invest in home renovations, they can help increase the value of your home. Your REALTOR® can also advise if it's worthwhile to do a pre-listing home inspection to help identify and address any required fixes that could hinder your home from selling.Typical renovations and updates to consider before selling your home include:
updating the cabinetry in your kitchen and/or bathroom;
updating your kitchen appliances and fixtures;
updating bathroom fixtures;
replacing any flooring or roofing that's in disrepair; and
replacing dated fixtures such as lights and light switches, cabinet handles, doorknobs, etc.
Managing your money before selling
There are also costs and financial implications to consider when selling a home. Always consult a professional financial advisor before making personal financial decisions, especially when it's likely to be one of the largest transactions you'll make in your life.Discharge mortgageThis refers to using the proceeds from the sale of your home to discharge or pay off your current mortgage. In an open mortgage, you can pay it all off without any penalties. If you have a closed mortgage, be prepared to pay a penalty.Portable mortgageA portable mortgage means you can take your mortgage money with you and buy a new home, without penalty.Capital gains taxIf you had tenants living in part of your home, such as the basement, you'll pay capital gains tax on a portion of your profits. You may also owe capital gains tax if you're selling a vacation or investment property.
Signing a Listing Agreement
Signing a listing agreement officially gives your REALTOR® the green light to start the process of selling your home. The agreement serves three main purposes:
It defines the relationship with your REALTOR®.
It provides detailed information about your home, which can be placed on a real estate board or association's MLS® System.
It forms the basis for drafting offers on your home.
What the listing agreement includes
Authority—This describes the legal relationship between you and the real estate brokerage and sets a time limit for the REALTOR® to sell your home.
Price—Your REALTOR® will provide useful information and advice on what price will attract buyers.
Real estate commission—This may be a flat fee or a percentage of the final sale price, paid to your REALTOR®.
A physical description of your property—Your REALTOR® will write a description highlighting your property's best features.
Legal information—This includes the lot number, land surveys and the zoning code.
Financial information—You'll want to let potential buyers know the minimum deposit you require.
Completion date (closing date) —This is the amount of time you need to move out once your home is sold. Typically, homeowners provide 60 to 90 days; however, being flexible may help sell your home faster.
How the home will be shown—Your REALTOR® can arrange viewing appointments and open houses. Any specific instructions about viewings can also be noted.
Inclusions— You can name chattels and fixtures that would be included when the buyer purchases your home. Chattels are moveable items like microwaves and window blinds. They're not automatically included in the sale, but they can sweeten the deal. Fixtures are permanent improvements to a property, like central air conditioning, installed lighting and wall-to-wall carpeting. Fixtures are assumed to be included in the sale of the home.
Marketing Your Home
Prepare your home for the marketBefore your REALTOR® gets professional photos taken and holds any viewings or open houses, make sure you're presenting your home in its best light. Below are a few typical tasks homeowners can do before putting their home on the market.
Paint—A fresh coat of paint can go a long way in refreshing a space!
De-clutter—This is a great opportunity to make your home more appealing to buyers by getting rid of unwanted items packing your belongings.
Clean—Make sure your floors and fixtures, especially in your bathroom and kitchen, are clean for viewings and open houses. Consider hiring a professional cleaner.
Improve curb appeal—Consider weeding and mowing your lawn or, if you have a larger yard, hiring professional landscapers to make your home exterior more appealing.
Staging—Consider hiring a professional stager or rearranging pieces in your home in a way that will help buyers envision themselves in their new potential home.
Marketing your listing
Your REALTOR® will use every tool in their arsenal to advertise your home. This typically includes combining these following tactics:
Professional photography and videography—REALTORS® will often work with professional photographers and videographers to get high-quality coverage of your home you can't get with a smartphone or typical digital camera.
Social media and real estate sites— Just about every REALTOR® has a social and/or web presence of their own or through their brokerage where they will share your listing and make sure there are eyes on it.
Virtual and 3D tours—REALTORS® know potential buyers want as many visuals as possible when looking for homes, and video tours and 3D imaging is another way to help buyers imagine themselves in their new home.  REALTORS® have access to post your listing on Canada's No. 1 real estate platform. That means your listing is getting the most exposure.
Traditional marketing—A for sale sign outside your home can attract potential buyers as they pass by.
Their network—Your REALTOR® is part of an extensive community of REALTORS® and real estate professionals who can connect them with potential buyers.
Open house for REALTORS®—A REALTOR® open house is an efficient way to attract REALTORS® to see your home with their own eyes.
Open house for buyers—Many buyers want to get a feel for your home before they start working with a REALTOR®. These events are typically done on weekends over the course of a few hours.
Walk throughs—Your REALTOR® can coordinate with potential buyers and their REALTOR® to give a private walkthrough of your home.
Receiving an Offer
Negotiating a purchase price is one of the most intimidating aspects of the home buying and selling process. Working with a REALTOR® ensures you're getting the best price and are accepting an offer that's in your best interest. Your REALTOR® can help you every step of the way.
Consult with a lawyer
When selling, it's essential to have a real estate lawyer handle all the various legal documents that change hands. Your REALTOR® can also give you the name(s) of experienced lawyers in your area, but make sure you're doing your own proper due diligence. Your lawyer will review important documents that require your signature.
Responding to an offer
When you receive an offer, your REALTOR® can advise you on the merits of the offer and the asking price, closing date, and conditions. Take some time to consider the offers you're presented! In general, there are three options when responding to an offer:
Accept the offer
You settled on the price you were hoping for, maybe even more. The closing date looks good and there are reasonable or no conditions. Your REALTOR® will formally accept the offer, and you'll start to move on to the closing process.
Reject the offer
If you receive an offer that's not close enough to your asking price, or that has unreasonable conditions, you can reject the offer. Your REALTOR® will communicate this to the buyer or buyer's representative.
Provide a counter offer
The offer is close, but something's not quite right. Your REALTOR® can help with the delicate art of negotiation by "signing back" or sending a counteroffer. Some of the most common reasons for a sign back include:
you want a higher offer price;
you want to change the closing date; or
there may be some undesirable conditions in the offer (these could include a requirement for the buyer to obtain financing, approval to assume mortgage, sales of purchaser's home, or a property inspection, etc.).
Closing the Sale
Congratulations, the negotiations were a success! Before your house is truly sold, it's time for the vital final steps, known as "closing". Your REALTOR® and lawyer will take care of the complex legal maneuvers.
Closing tips for sellers
By the time you accept an offer, your REALTOR® will advise you of reporting requirements by FINTRAC, the federal agency responsible for administering Canada's money laundering and terrorist financing legislation and regulations. Your REALTOR® is required by federal law to complete a client identification form and must ask the seller for a verified ID, such as a driver's license or passport.
Your lawyer will be advised that an agreement has been signed. Make sure your representation is ready to close the transaction.
Immediately begin satisfying any conditions of the agreement requiring action on your part before the set date of completion.
Contact your telephone, internet, and cable companies about transferring or removing service. Your lawyer will often handle the transfer of utilities.
Inform your property insurance agent and arrange cancellation or transfer of your homeowner's insurance.
Contact a moving company to arrange your move on, or prior to, the closing date. (You can always ask friends and family to help you move, but the process can be quite labour intensive.)
Send out your change of address notices and advise the post office.
Coordinate with your REALTOR® to arrange the exchange of keys.
How your lawyer helps with the closing process
If you plan to "discharge" or pay off your mortgage with proceeds of the sale, your lawyer will obtain a statement from your lender showing your outstanding balance on the mortgage, and any penalties you'll have to pay to discharge the mortgage.
If you're transferring your mortgage and the buyer is assuming your mortgage, your lawyer can liaise with your lending institution.
A few days before closing, your lawyer will ask you to sign the paperwork enabling the title to be transferred to the buyer.
On closing day, your lawyer will receive and distribute the proceeds from the sale, pay off your mortgage and other costs, and give you a cheque for the net proceeds.
Moving out
If you can, start packing early and spread it out over many days. Label all your boxes by room (and especially if the boxes carry anything fragile) so the movers know where to put them and how to treat the boxes. If you intend to hire professionals, contact a moving company, or truck rental company well in advance and ahead of the exchange of keys.
*article from realtor.ca